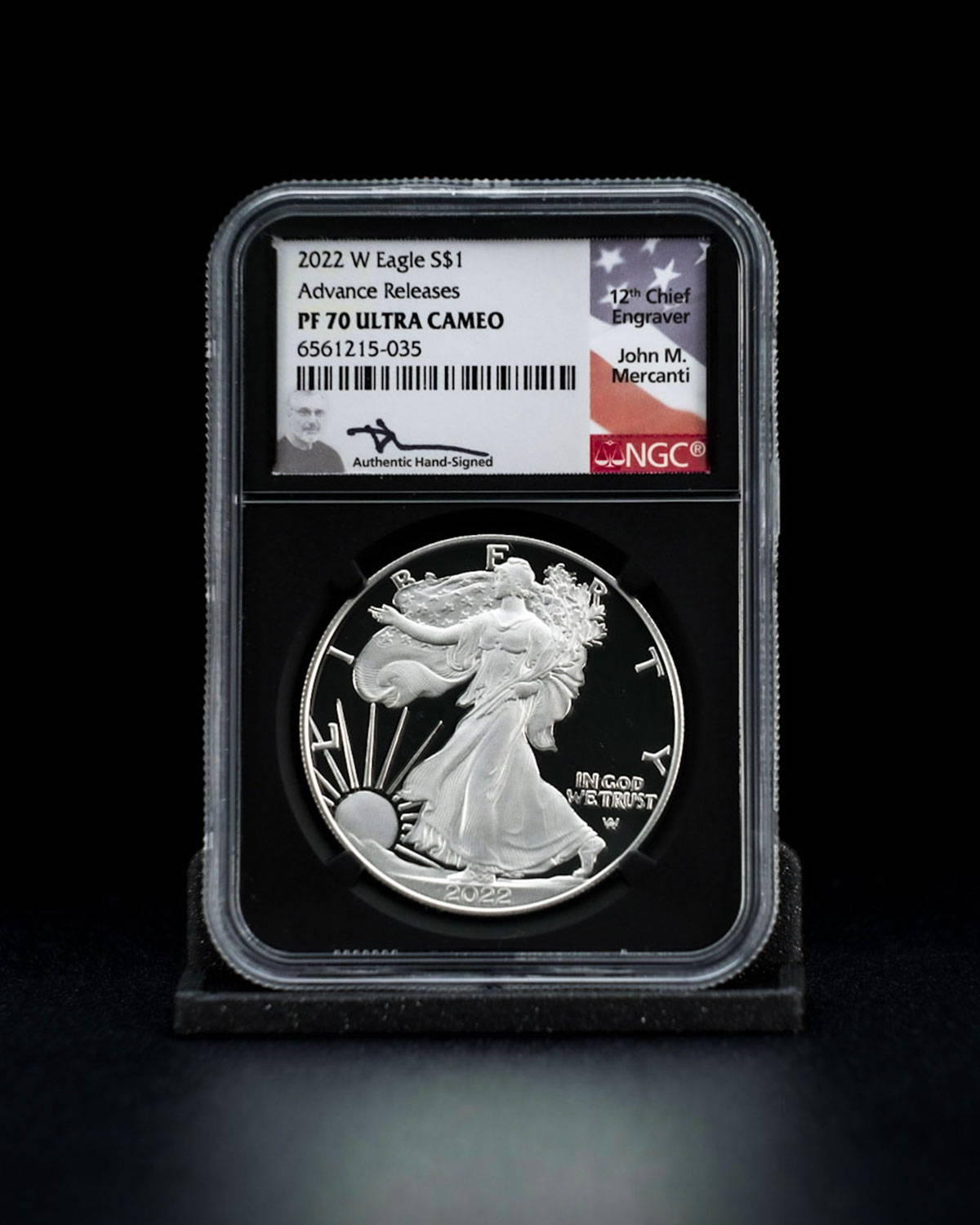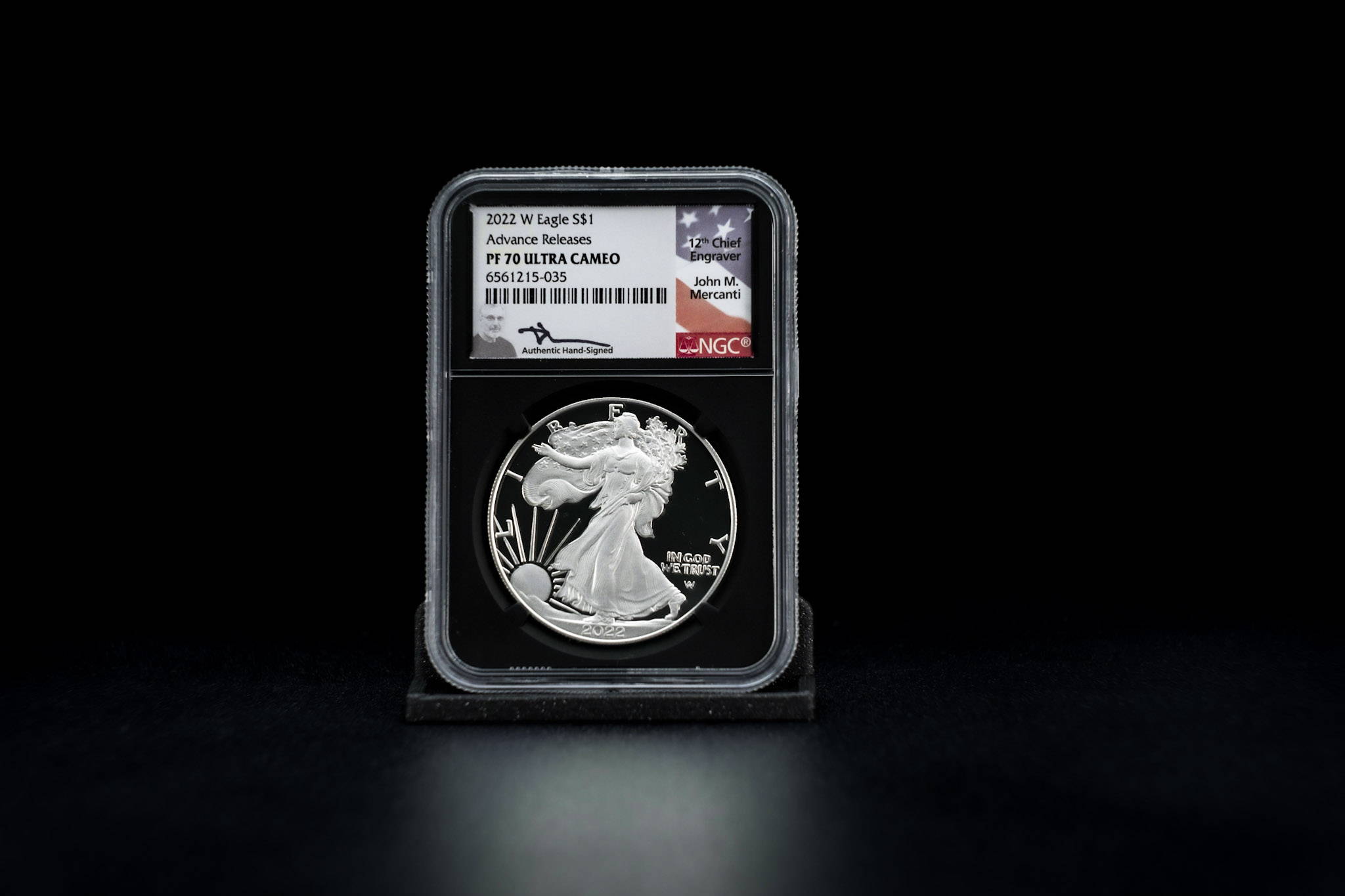 2022 W Silver Eagle
Advanced Releases PF70
Ultra Cameo
John Mercanti Autographed
Call 1-888-782-1186 to order
Free shipping on all U.S. orders | 30-day moneyback guarantee.

2022 Silver Eagle Mercanti Signed
This 2022 American Silver Eagle is the official Silver bullion coin of the United States and contains 1 troy ounce of .9999 pure silver. It has been certified as PF70 and hand signed by John Mercanti, 12th Chief Engraver of the U.S. Mint. Add this exquisite coin to your collection today.
Click play button to watch video
This coin is signed by John Mercanti, 12th Chief Engraver of the U.S. Mint. He was responsible for designing the reverse of the Silver Eagle at its conception in 1986. He's created with multiple coin designs over the years and has solidified himself as highly respected name to American numismatics and American history.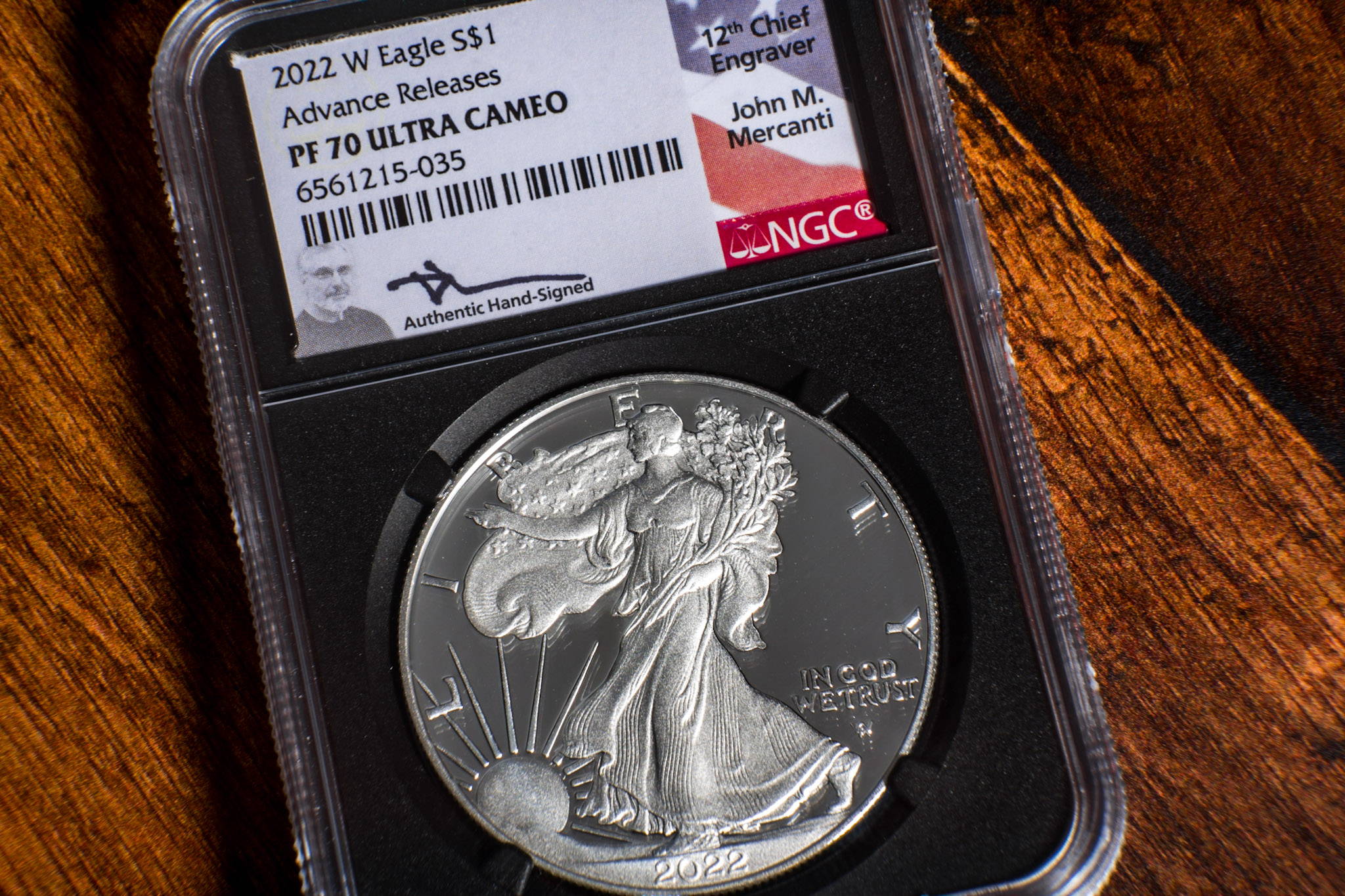 Advance Releases designation
NGC PF70 Ultra Cameo
Population of only 200
Signed by John Mercanti, 12th U.S Mint Chief Engraver
No household limit

Free & Fast Shipping

30-Day Return Policy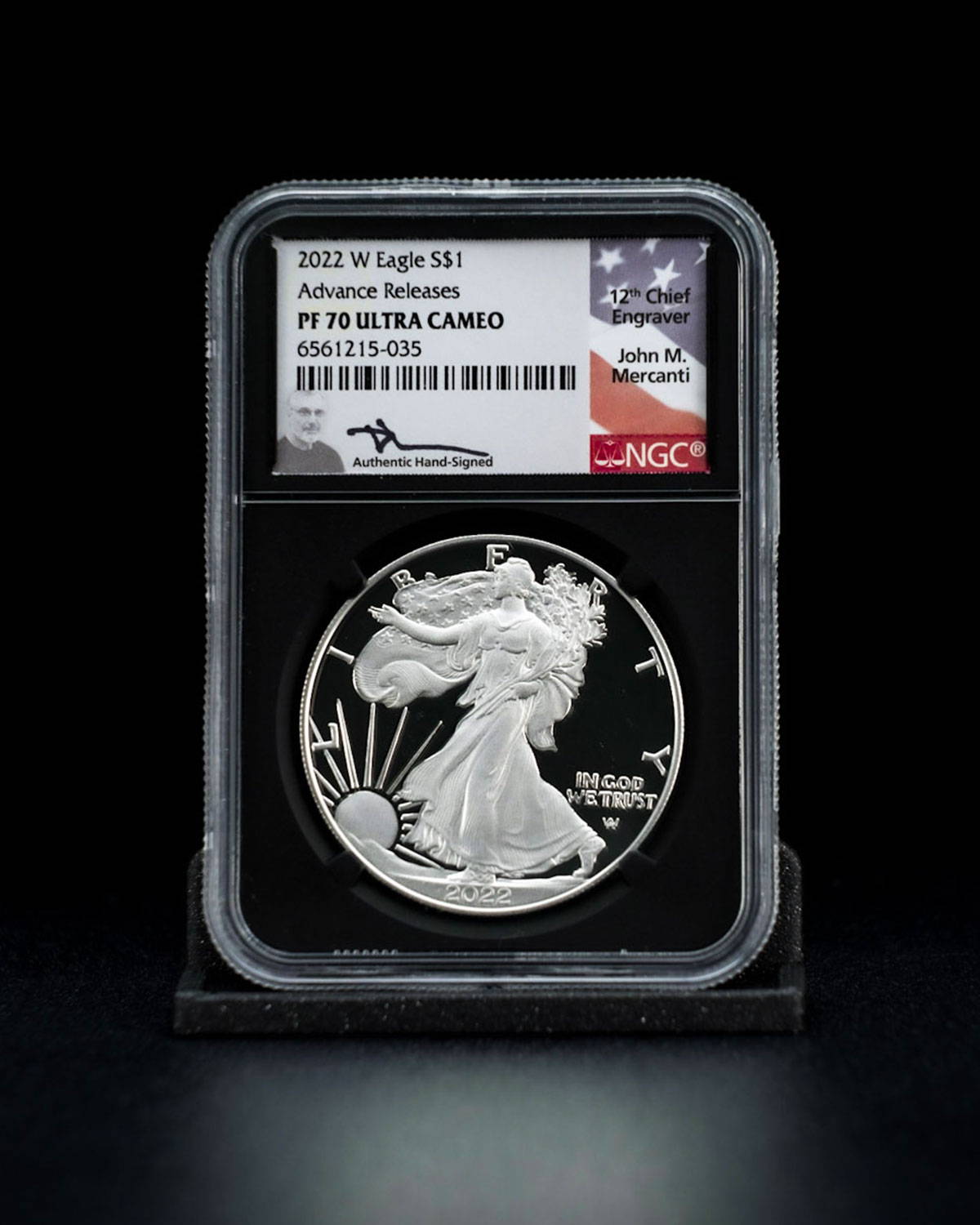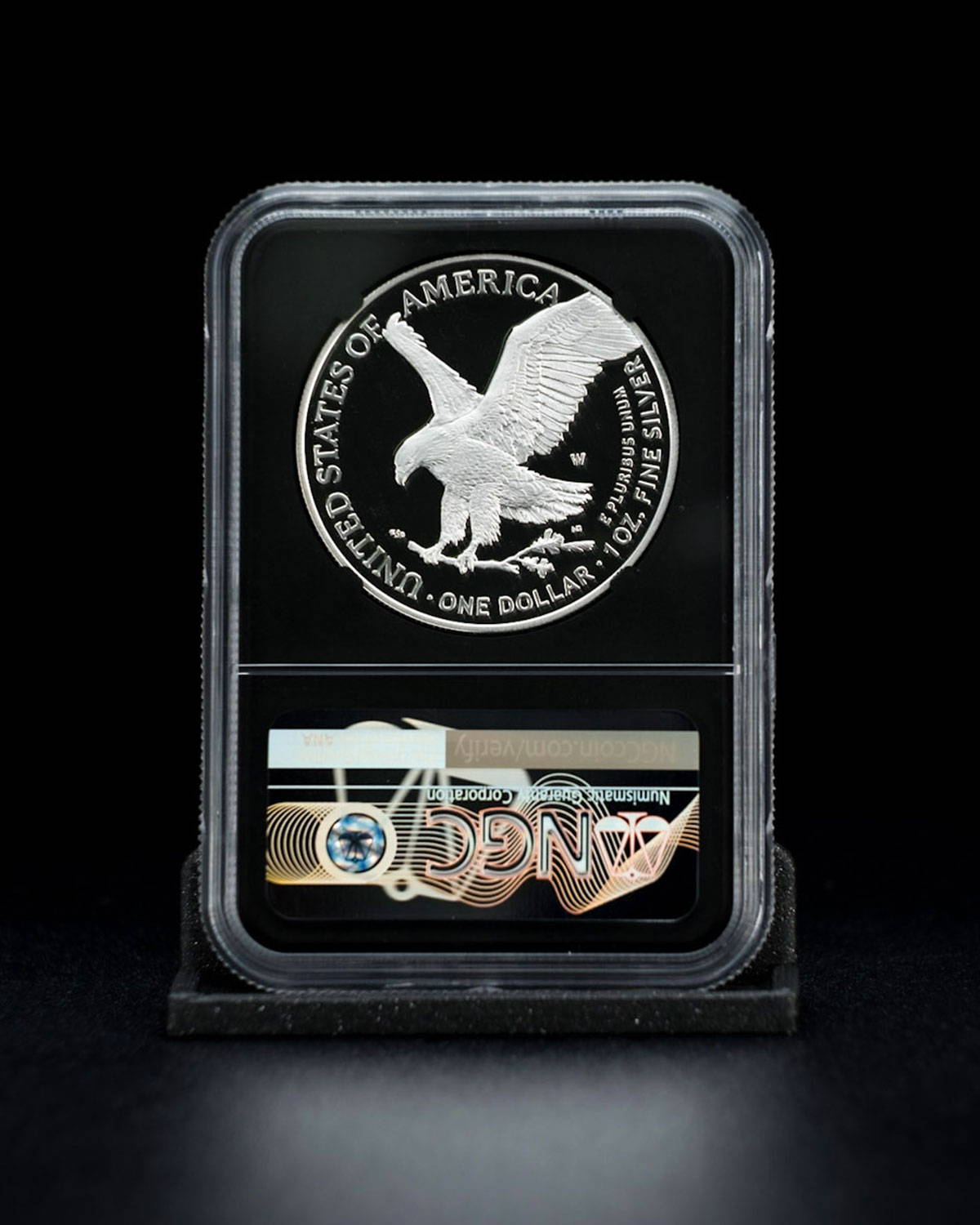 Why Do We Ask You To Call?
We understand that you may want to make this purchase online without calling. This is an exclusive set that we want to see in the hands of serious collectors. These are highly sought after and very limited. Thank you for understanding.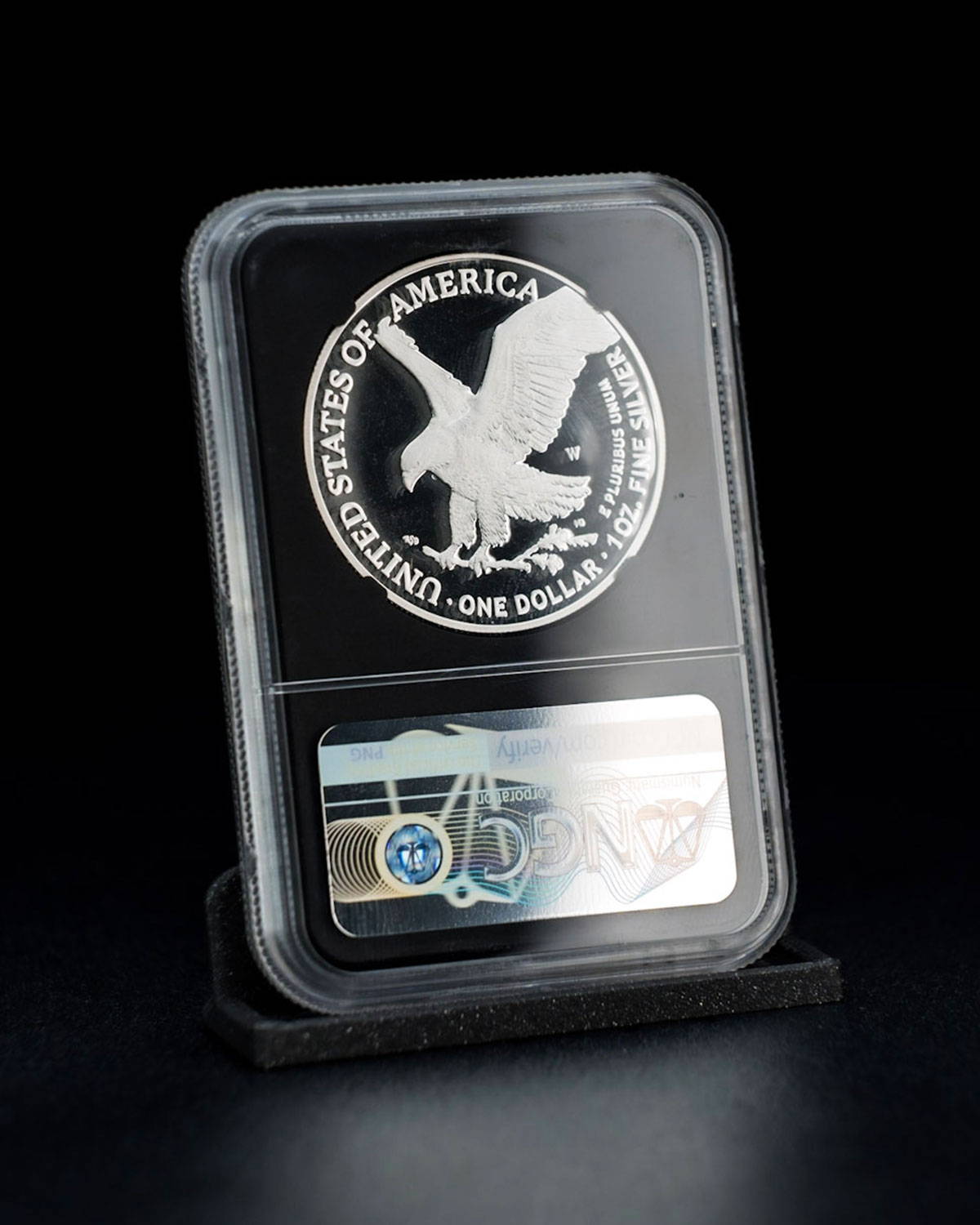 You'll never have to pay for shipping and handling when you order from Global Coin within the United States. We package & ship internally from our facility in Fitchburg, Wisconsin.
30-Day Moneyback Guarantee
Your purchase is completely secure and risk free. Global Coin provides an unconditional 30-day moneyback guarantee.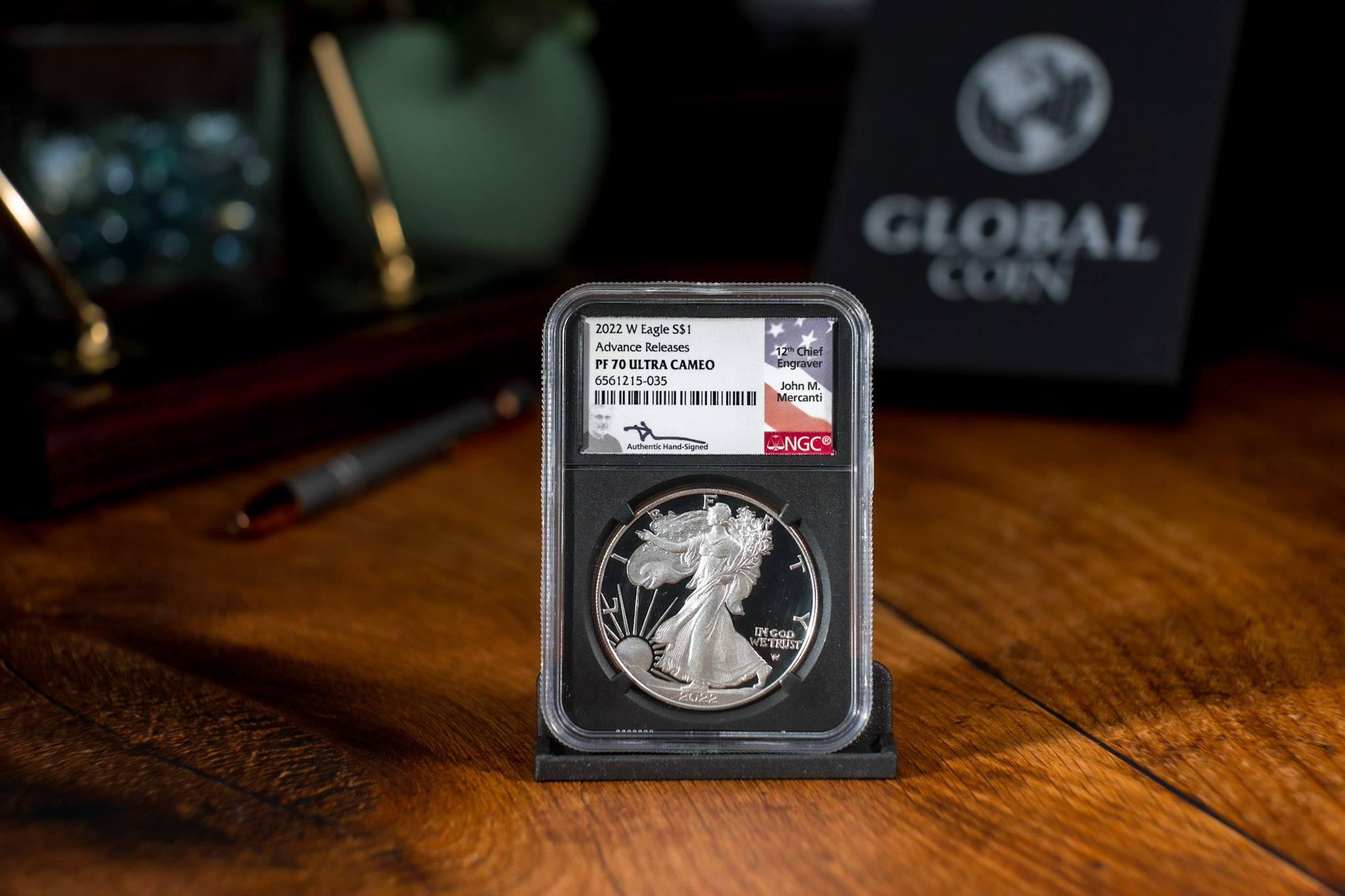 Call us now and we will secure this coin for you.
Only available while supplies last.
Call 1-888-782-1186 to order